Check out "local" Doggy Events
2017 Events: 
(Save-A-Mutt is attending events with
orange
headers)
If you know of an event you wanted added – send us an email.
July 8 • Poochapalooza
Poochpalozoa is the largest outdoor dog only event in Snohomish County and soon Western WA. 70 vendors, lure coursing, barn hunting, CGC testing, Disc Dogs Animal Blessings, Dancing Dogs Pet Contests, Pie eating, Wiener dog races, demos, fashion show, food, face painting, 400 wag bags, raffle booth, nail clipping, Free and more.
August 12 • Mutt Strut Everett
It's a celebration of all things K-9 this Saturday… Join Everett Animal Shelter and Everett Parks & Recreation at Langus Riverfront Park.
Dogs and dog owners alike can participate in the free 2-mile community dog walk, participate in skills competitions, and check out displays from pet-friendly vendors along the Snohomish River. The free event runs from 10 a.m. to 2 p.m.
August 13 • Auction Fore the Mutts
Show your support for Save-A-Mutt while enjoying a summer night of food and fun! There will be lots of great auction baskets and items. Of course our SAM swag will be available for purchase. Children and well behaved Dogs on leash are welcome to attend. Tickets are $20 each, includes a Carne Asada/Taco bar. Full no-host bar. Children under 10 years old are Free.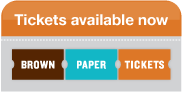 August 26 • Dog Days of Skookum
MORE INFO to come…